We had our 100th day today!  After talking with some fellow bloggers-
Traditions, Laughter, and Happily Ever After
and
Learning with Mrs. Leeby
, we decided to host a fun linky about the 100th day of school!
GRAB THE BUTTON AND LINK UP!!! :)
Is it just me or does the 100th day feel like the first 99 days times ten all on one day!?  The kids are just so excited and there are so many different routines and activities that it makes the kiddos crazy!  Maybe it was the fact that it was another indoor recess day because of the cold!  Whatever the reason we had a crazy, fun, exciting 100th day of school today!  We did lots of fun activities check them out!
 I hung numbers 1-100 around the room!  Every kinder had a 100 chart and colored the number they found!  I used post its since they were already sticky and it would go faster!  My room looked hilarious with all the post-its!
 These great pages are from Vicky's fabulous 100th day pack
I had each kiddo bring in 100 things to show what 100 looked like!  We made groups of 5's and 10's and counted all of our objects!  The kiddos loved it!
I'm linking up with
Farley
for the February Currently!
My hubby is obsessed with Gold Rush! 
I love football and I can't wait for the Super Bowl on Sunday!  Although the Packers aren't in it I am still pumped for it!  I'll be cheering for the Ravens instead! :)
Seriously, I am ready for Spring!  I am sick of indoor recess and wind chills of -20!!
The kitchen table we currently have is ok but we don't let anyone sit on the chairs in fear the chair will fall apart.  We stained our table and chairs awhile ago and we might of broke too many screws and nails when we put them back together...oops! :)
Link up with what you are currently up to! :)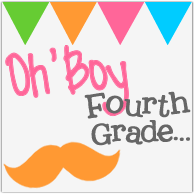 I almost forgot...only a few hours left of this SWEET
giveaway
!