I am so happy to participating in
Jungle Learners product swap
!  Almost everyone participating is giving away the product they swapped!
I was lucky enough to swap with Mo from More than Math by Mo!  Her store is full of amazing products so it was so hard to choose!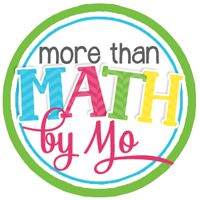 I ended up choosing her
Real vs Nonsense words
pack.  I used this pack during guided reading with a couple of my groups!  They were so engaged and giggled every time they read a nonsense words :)
This pack is filled with a variety of activities!  The best part is each activity comes in colored or black/white!
The first activity I had my kiddos do was sorting real and nonsense words.
The graphics were perfect!  My kiddos kept commenting on them!
For this activity, I spread the word cards upside down on the table.  Each kiddo would pick a card, read it, and sort it.
Like I said before, when they read a nonsense word they would just crack up.  I walked away for a second and when I came up they could not stop laughing. I asked what was so funny, so they showed me one of the cards and asked me to read it.  I read it and they just started laughing again.  Learning is so fun :)
The next activity we did was Finding Real Words.  Each card had a nonsense word and a real word.  The kids had to read each word and record which word was real on their recording sheet.
Along with these two activities, there were some worksheets for review!  
If you are LOVING this pack as much as I am, then enter below to win a copy!
a Rafflecopter giveaway
Check out more amazing products and giveaways!